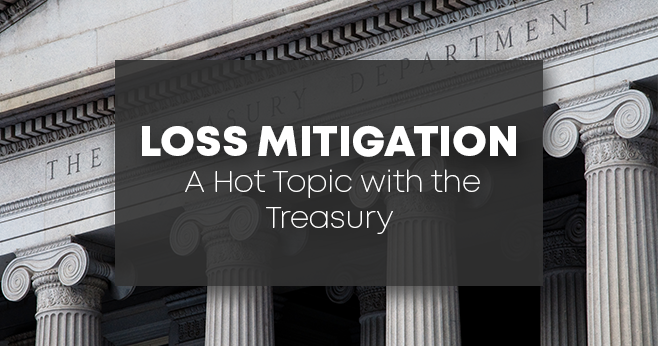 Most states have submitted their Homeowner Assistance Fund (HAF) plans to the U.S. Treasury in August. As of the publication of this blog, various states are engaged in active dialogues with the Treasury regarding their HAF plans. A hot topic of the discussions is the issue of integrating HAF into loss mitigation options that are already in place.
In a recent webinar hosted by the Urban Institute, panelist Stockton Williams, Executive Director of the National Council of State Housing Finance Agencies (NCSHA) explains, "Homeowner Assistance Fund really shouldn't be seen as a stand-alone thing. It's really a part of a suite of tools that are going to be available." Williams was referring to loss mitigation options that are already available to homeowners who have mortgages with the Federal Housing Administration (FHA), U.S. Department of Agriculture (USDA), or the Federal Housing Finance Agency (FHFA), which oversees Fannie Mae and Freddie Mac.
William Corbett, Senior Advisor at the Treasury, concurs with Stockton's view. William said, "You have much better and, in some cases, very streamlined federal loss mitigation options that are available to homeowners. That won't work for every homeowner… There will be some homeowners who will be able to get success from that…and homeowners that might not be able to get success from that. That's one area where housing counselors can assist." You can find a recording of the webinar on the Urban Institute's website here.
At the upcoming industry event, ProLink Technology Live 2021, ProLink Solutions is hosting a panel with industry experts to discuss the latest HAF implementation issues including loss mitigation. The event is free and is open to all public agencies.
All session and speaker information can be found in the registration site.
Check out the site and register today!
https://uat.prolinksolutions.com/wp-content/uploads/2021/10/blog-loss-mitigation.png
346
658
marketing
https://uat.prolinksolutions.com/wp-content/uploads/2020/06/new-logo.png
marketing
2021-10-18 20:50:26
2022-10-20 16:30:45
Loss Mitigation, a Hot Topic with the Treasury