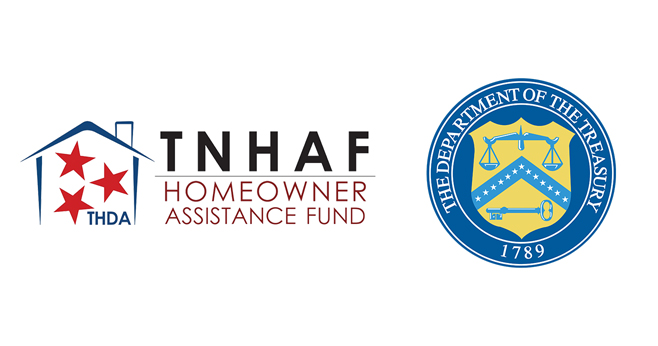 In mid-April, the U.S. Department of the Treasury released an article on its website—Promising Practices for HAF Programs. In the article, the Treasury focused on two topics—Helping Homeowners Determine Their Best Options and Strategic Outreach—and listed early promising practices the Treasury has witnessed among several states.
Helping Homeowners Determine Their Best Options
Under the first topic, the Treasury reiterates the importance of involving housing counseling services in Homeowner Assistance Fund (HAF) implementations. One of three state programs listed by the Treasury as a promising practice was the state of Tennessee. The state's program, known as TNHAF, uses the state's network of HUD-certified counselors for early intervention to review loss mitigation options with homeowners.
TNHAF has two objectives in their use of counselors. First, counselors educate homeowners about funding programs and loss mitigation options beyond the HAF program. Second, counselors prepare homeowners for the time when assistance ends. The HAF assistance is temporary in nature and therefore it is important to set homeowners up for success in the long run.
In the recent HAF webinar hosted by ProLink Solutions on April 20, Denise Hutchinson, Assistant Director of Mortgage Assistance and Compliance with Tennessee Housing Development Agency (THDA), gave an example of how they provided a homeowner with a sustainable, long-term solution, combining both HAF assistance and a loss mitigation solution presented by the homeowner's servicer.
In addition, THDA has also deployed a homeowner education video and requires homeowners to watch it as part of their HAF application process. The video educates homeowners on loss mitigation options as well as regular and crisis budgeting. Click here to watch the video on YouTube.
Strategic Outreach
Under the topic of strategic outreach, the Treasury reiterates the importance of reaching low-income and socially disadvantaged homeowners in HAF implementations. TNHAF was again highlighted as one of three promising state programs. TNHAF program managers can monitor the impact of HAF dollars in real-time, using the executive dashboard built into ProLink+, a HAF deployment technology solution provided by ProLink Solutions. The access to real-time data and analytics enables THDA to assess the impact of the program particularly in high-need areas and to refine their HAF deployment strategy on an ongoing basis.
You can learn more about ProLink+ by clicking here.
https://uat.prolinksolutions.com/wp-content/uploads/2022/04/thmb.jpg
346
658
Ryan Kim
https://uat.prolinksolutions.com/wp-content/uploads/2020/06/new-logo.png
Ryan Kim
2022-04-25 20:55:41
2022-10-20 16:27:01
Tennessee HAF Program Highlighted in the Treasury's Article on Promising Practices